In the world of men, the hobby of motorcycles is by no means less than that of small cars, which can bring freedom, passion, and adventure. Due to the restrictions of the regulations and the consideration of the car situation, most people can only stay in their minds fantasy. But there is no shortage of action-oriented players who are fascinated by motorcycles, and although they only have two wheels, they are not cheap, and some are more expensive than top sports cars. Next, let's learn what the 10 most expensive motorcycles are.
NO.1, Neyman Marcus Limited Edition Fighter
Price: $11 million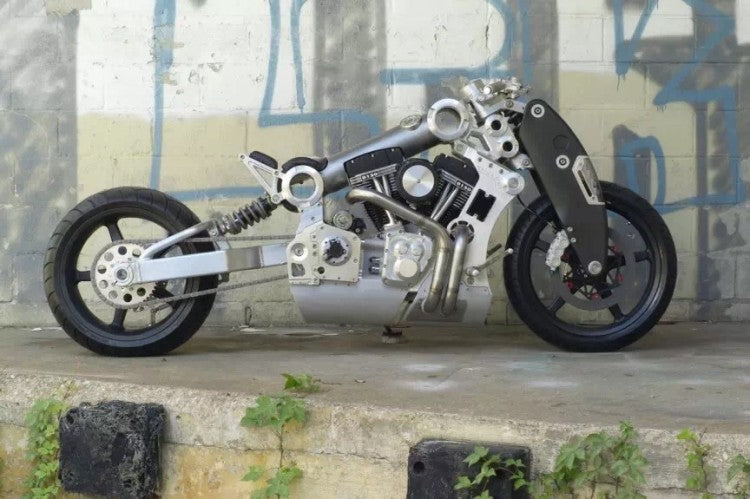 Neiman Marcus Neiman is one of the four major department stores in the United States, a chain of high-end department stores operating mainly in luxury goods, but also produces limited-edition cars and motorcycles. Each car is worth a lot of money, including the Limited Edition Fighter, a heavy-duty locomotive, which is limited to 45 units worldwide. Its speed can reach 300km/h, of course, not the fastest, but the price is the most expensive motorcycle world. It was bought at an auction at 30 times the price, which is about 350 million RMB, making it the most expensive motorcycle in history.
NO.2: 1949 E90 AJS Porcupine
Price: $7 million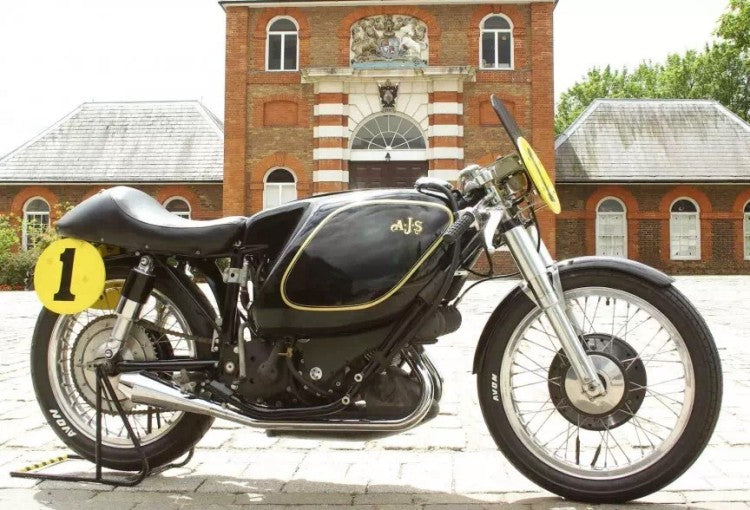 In 1949, the famous rider Les Graham and the company that produced this two-wheeled supercar together won the first championship cup of the world's bidding race with this heavy machine, earning the title of track star motorcycle. Open frame, aluminum, 500cc, DOHC twin engine. AJS managed to produce four Porcupines later on, with some design changes, and because of their rarity, fascinated enthusiasts can only see them in museums.
NO.3、Ecosse ES1 Spirit
Price: $3.6 million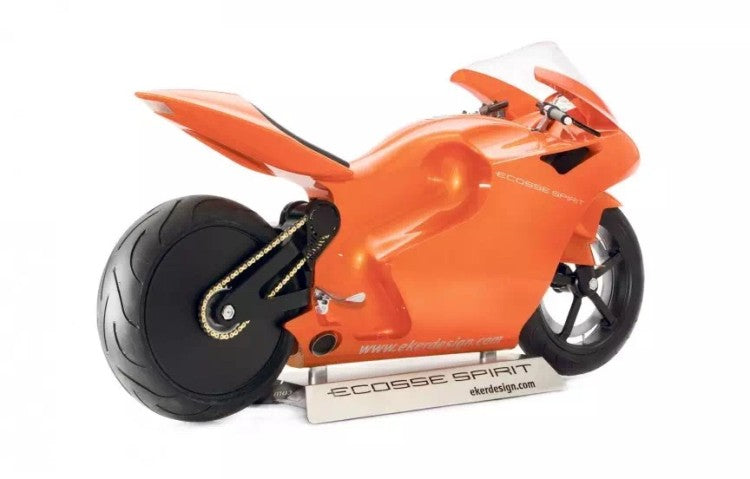 This is a heavy locomotive Ecosse Spirit, the price is about 3.6 million dollars. To say how special it is, you can see it from its appearance. First of all, there is no chassis frame to speak of. The swing arm and rear suspension are connected to the gearbox, and the front suspension is connected to the engine. The transverse inline four-cylinder engine, unique front, and rear carbon fiber suspension + handlebars on the front forks, are controlled by front tires. All this was designed and built by 3 American and British engineers using F1 car specifications. The top speed is about 370 km/h. If you want to drive this two-wheeled supercar, you must also go to the Ecosse head office for a two-week training session.
NO.4、Hildebrand & Wolfmiller
Price: $3.5 million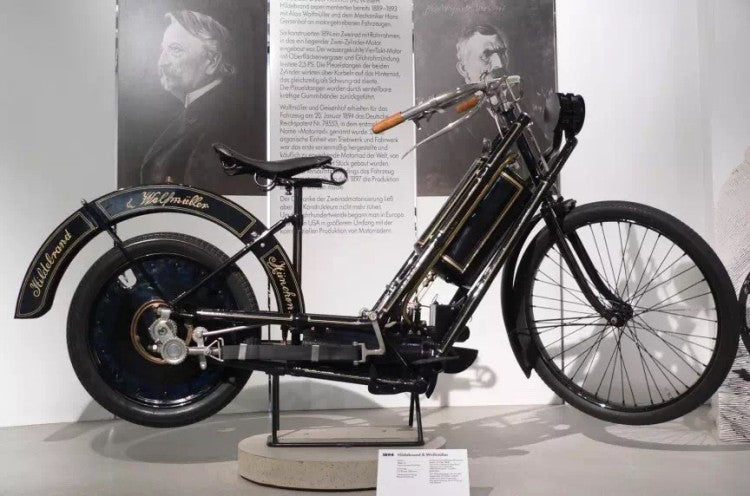 This car is not too different from a bicycle at first glance, but in fact, it has much more historical significance than practical use. Produced between 1894 and 1897, this motorcycle was the first model of heavy machinery produced in the world, which is why it was so expensive. It was simple in design and not very fast, with a maximum speed of 45km/h. As the original heavy machine, this locomotive is quite valuable in storage today.
NO.5、Yamaha BMS Chopper (24K gold coating)
Price: $3 million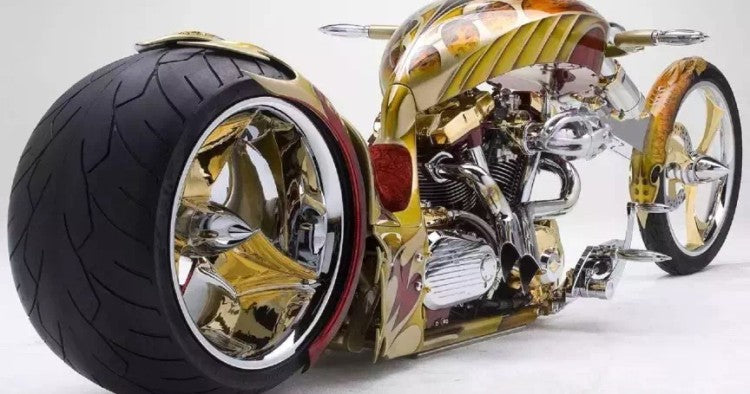 Clad in gold battle armor, generally, only the scene inside the movie will appear. This motorcycle reality exists and can be said to be a favorite shape for many people, with a unique design that looks more like a work of art. This super cool heavy machine has a 1700cc V-twin engine with amazing explosive power, while the high price is also due to its body plated with 24K pure gold.
NO.6、Harley Davidson Cosmic Starship
Price: $1.5 million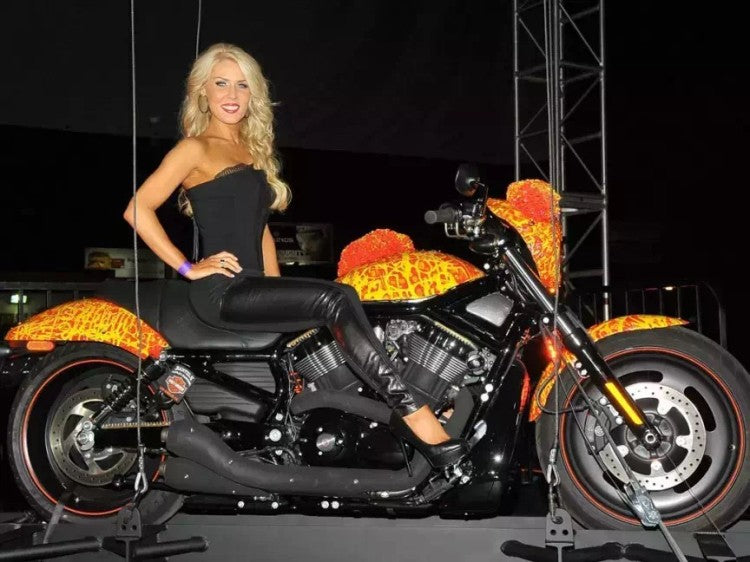 Harley Davidson Cosmic Starship has been a champion in the past top 10 motorcycle rankings, founded in 1903, although now ranked 6th, it does not affect its value, leaving aside some vintage cars. It sold for as much as $3.5 million at one point and remains the supercar of the motorcycle world. Today Harley motorcycles have been marketed to more than 200 countries. There is no man who does not yearn for the metallic texture, beautiful lines, and bewildering color combination of Harley bikes and the contrast of plating and black paint.
NO.7, Doki Tomahawk V10 Superbike
Price: $550,000
Dodge Tomahawk is a motorcycle produced by the American Chrysler Motors, equipped with a Dodge Viper 500 horsepower V10 engine to provide strong power, a top speed of more than 600km/h, and can compete with cruise missiles. Unlike ordinary motorcycles, the four-wheel design of the front and rear single wheel also ensures its stability when driving. However, compared to this, the speed is too fast to cause the rubber tires and the ground friction heat and thus cause the body to burn, which is the most worrying. In addition, many countries prohibit it on the road.
NO.8, the legendary British retro black
Price: $400,000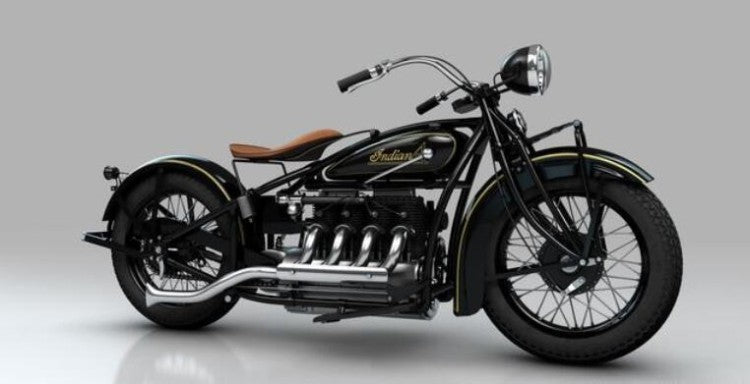 Made in England, this bike is bland in design, with a seat that stays in a plane with the front end, making it a little better than the average motorcycle in terms of comfort. It's not the most expensive in terms of speed, but at $400,000 it's destined to be a plaything only for the rich.
NO.9、Ecosse Titanium Series FE Ti XX
Price: $320,000
This motorcycle is priced at $300,000, and it is the world's first motorcycle with a full titanium frame. Titanium is strong, dense, tough, and corrosion-resistant, with 225 horsepower and a top speed of 402km/h.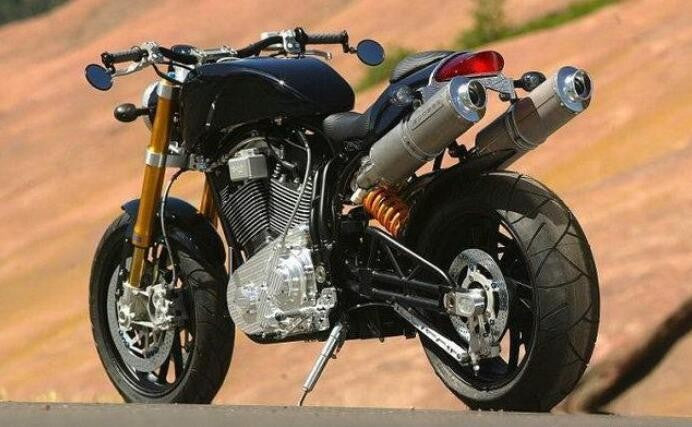 NO.10、Ducati Desmosedici D16RR NCR M16
Price: $235,000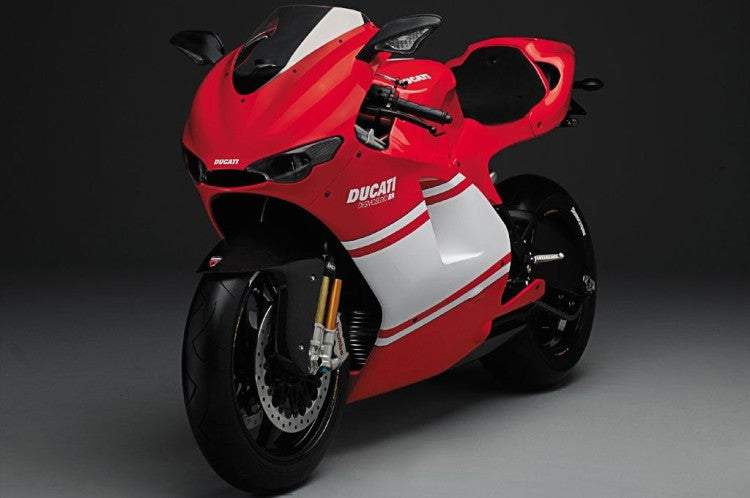 The star model of the motorcycle world, Ducati status no one knows, due to the excellent performance and Italian characteristics of the design is famous. This Desmosedici D16RR NCR M16 is the most iconic of them all and is considered one of the company's most attractive products to date, with not only stunning looks, but also amazing performance.