Do you know what the fastest motorcycles in the world are? We're not talking about ordinary motorcycles, but the most powerful and super-fast motorcycles capable of accelerating to an incredible 220 miles per hour! We've gathered a list of the 10 fastest motorcycles of 2021, including the legendary Dodge Tomahawk with an incredibly powerful engine.
If you're looking for a locomotive that gets your adrenaline pumping and can afford to buy it, then this list will satisfy all your desires!
Here are the 10 fastest motorcycles in the world in 2021.
10. BMW K1200S Top speed:174 mph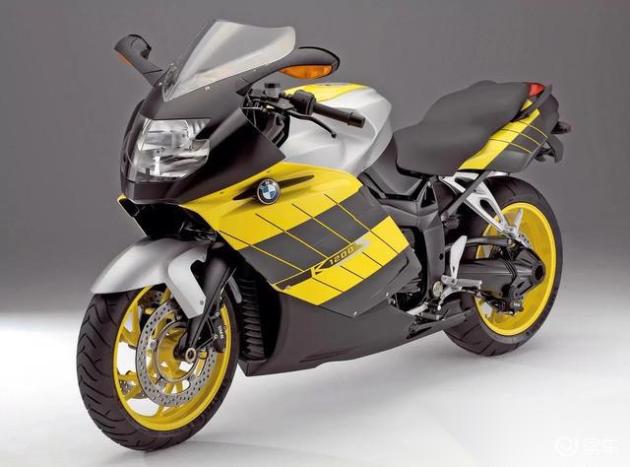 You know what happens next when the 10th fastest motorcycle is that fast. BMW designed this motorcycle to be lightweight and nimble, making it very easy to handle. The engine of this locomotive is a 1157cc four-cylinder inline and built-in transmission. The engine is mounted diagonally to ensure a low center of gravity.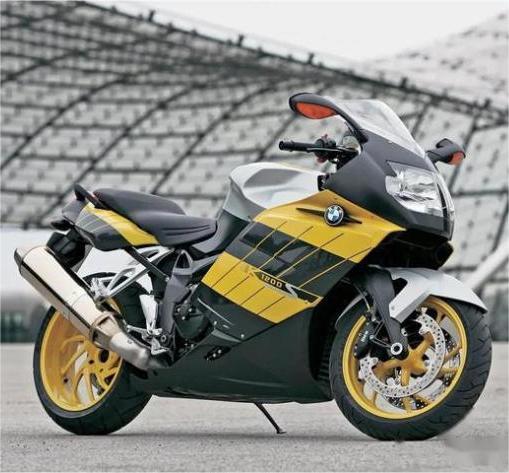 The motorcycle can accelerate from 0 to 60 km/h in 3.2 seconds. The bike has a maximum power of 164 hp at 10250 RPM and 129 Newton meters of torque at 8250 RPM.
9. Aprilia RSV 1000R MILLE Top speed: 175 mph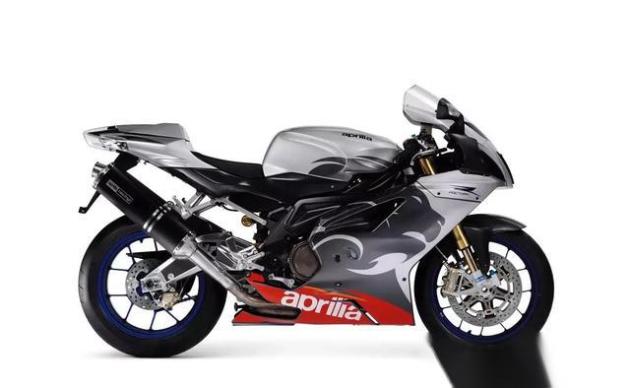 This motorcycle is equipped with a 998 CC liquid-cooled engine (with electronic fuel injection). In addition, the engine is equipped with a Rotex v-type dual 60-degree mount to make it more compact. The locomotive runs very smoothly, going from 0 to 60 mph in 3.1 seconds.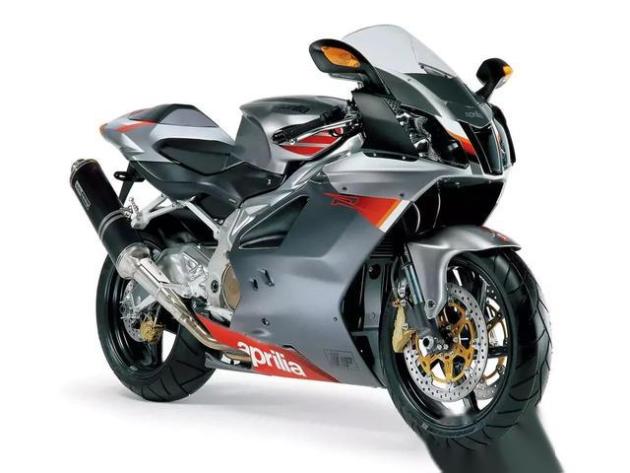 The Aprilia RSV 1000R exceeded all expectations at launch, reaching a maximum power of 141.3 HP at 10,000 RPM and a maximum torque of 107 Nm at 5,500 RPM.
8. MV AGUSTA F4 1000R Top speed: 185 mph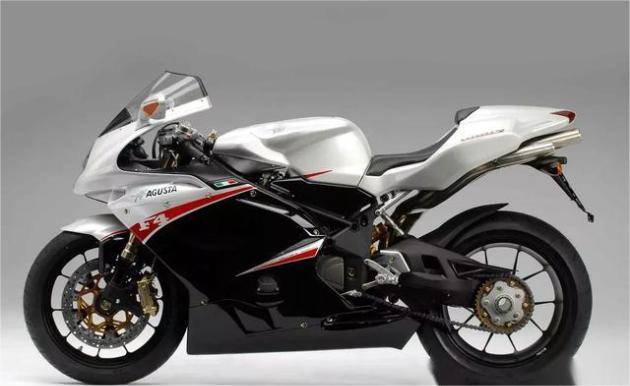 The prime mover of the 1000 CC is what drives this motorcycle forward, and this locomotive handles superbly, slicing through butter like a knife into all corners. It has a short-stroke motor and a lightweight crankshaft to ensure that acceleration is never an issue.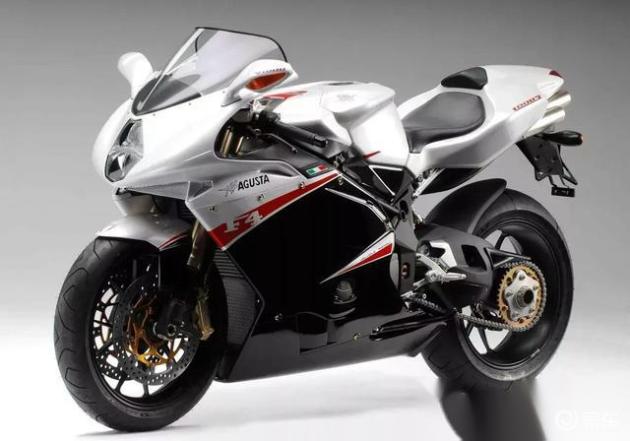 The bike goes from 0 to 60 in 2.7 seconds, which shows how fast it can go. the MV Agusta F4 1000R reaches a maximum power of 174 HP and 115 Nm of torque at 10,000 RPM.
7. Kawasaki Ninja ZX-14R Top speed: 186 mph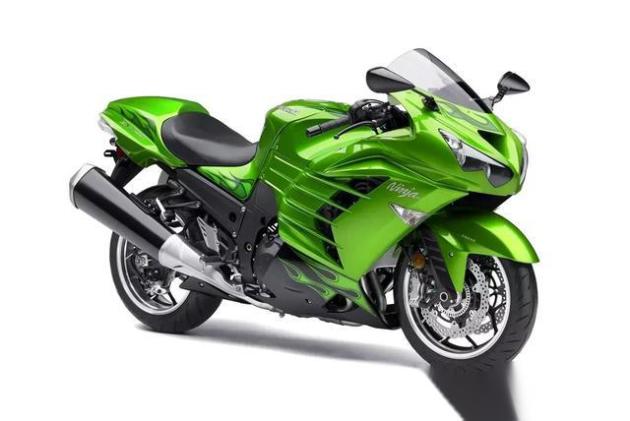 This motorcycle is simply fantastic, and I'm sure you're wondering why it's in 7th place. The Kawasaki Ninja ZX-14R looks like a beast, and there aren't many locomotives that can compare to it in terms of looks and appearance. But it's the inside of the beast that interests us, namely the engine.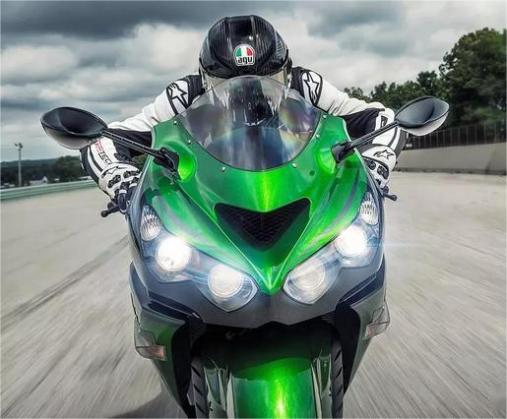 1441 CC power with an inline four provides the motorcycle with power. Making this bike goes from 0-60 in just 2.6 seconds, reaching a maximum power of 108kW at 10,500 RPM.
6. BMW S1000 RR Top speed: 190 mph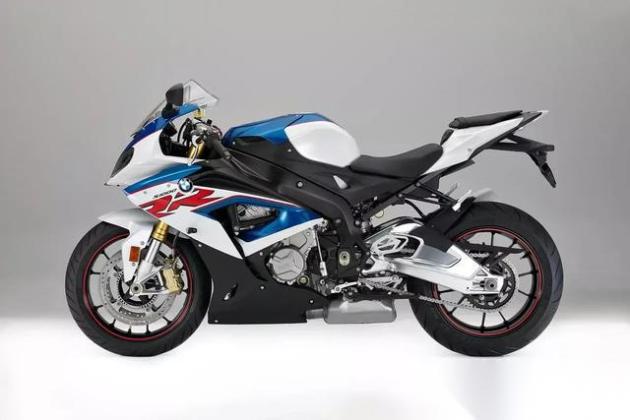 Compared to its predecessor, this motorcycle is powered by a 999 CC 16-valve engine with a new intake cam and lighter intake valves. Designed for increased speed, the BMW S1000 has a lightweight frame with the latest semi-active shock package with HP4 dynamic damping control. It can reach 0-60 in 2.7 seconds.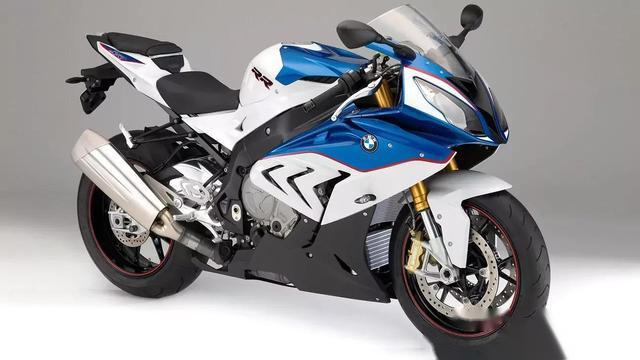 ABS, cruise control, and other features also indicate that this locomotive is also street-friendly. It reaches a maximum power of 195.2 bHP at 13,500 RPM.
5. Honda CBR 1100XX Blackbird Top speed: 190 mph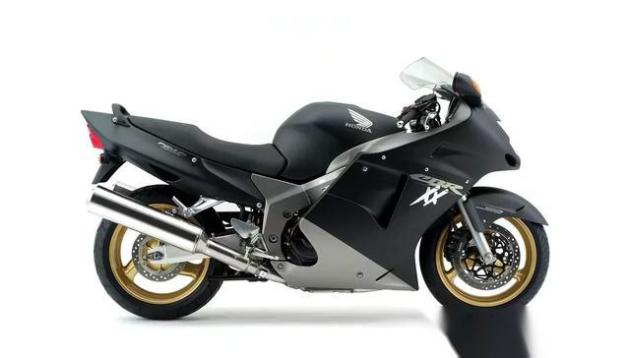 The Blackbird is a revival locomotive that leaves behind a glorious past to make it better. Fitted with an 1137 CC liquid-cooled inline four-cylinder engine, the speed is always the same. The higher the RPM, the smoother this bike can travel.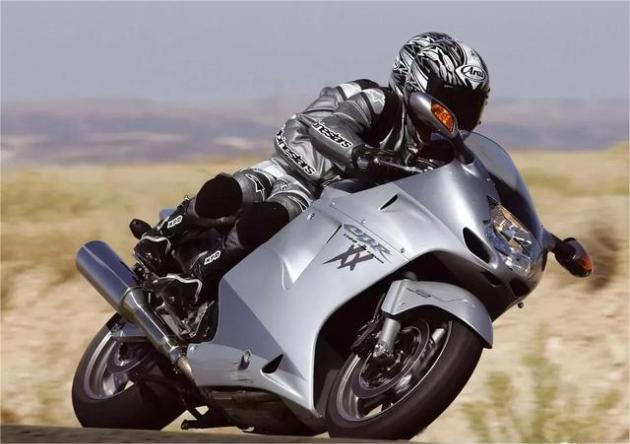 Hitting 0-60 in about 2.8 seconds, the Honda CBR 1100XX Blackbird is a precision instrument designed to increase speed. At 10,000 RPM, it reaches a maximum power of 153 HP.
4. Kawasaki Ninja H2R Top speed: 222 mph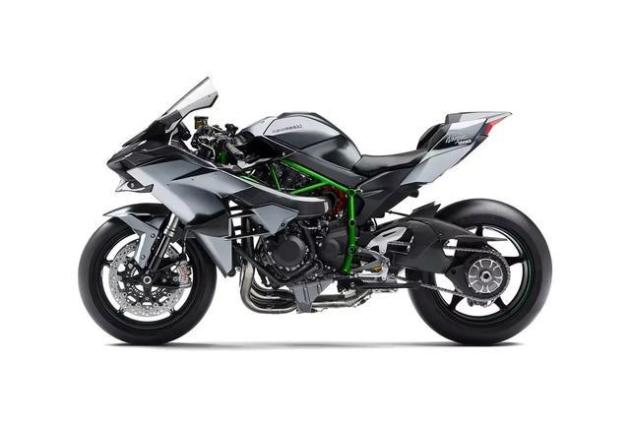 This is another beast that comes in the locomotive form. It uses a 998cc water-cooled, four-stroke, inline four-cylinder, DOHC, 16-valve engine, and the bike can go fast! Due to its speed, Kawasaki managed to install an electronic rider support kit. It features KTRC (Kawasaki Traction Control), KIBS (Kawasaki Intelligent Anti-Lock Braking System), KEBC (Kawasaki Engine Brake Control), and KLCM (Kawasaki Launch Control Mode).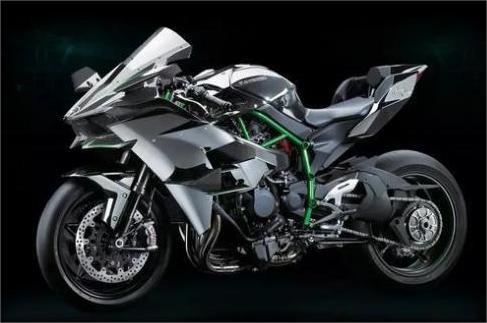 In addition to protection, these keep the motorcycle running smoothly. The Kawasaki Ninja H2R reaches 60 in just 2.5 seconds and reaches a maximum power of 197.3 bHP at 11,000 RPM.
3. MTT Turbo Superbike Y2K Top speed: 227 mph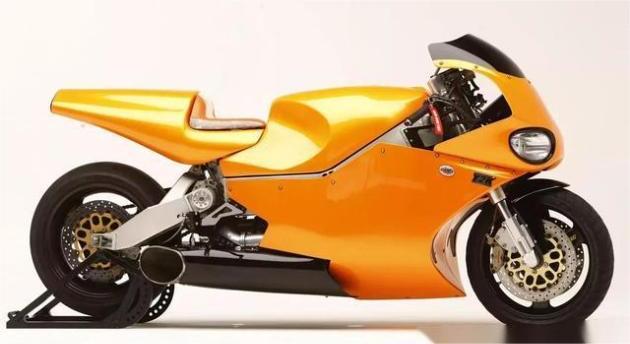 This motorcycle is one of the most powerful production motorcycles. This beautiful Rolls-Royce 250-C18 turboshaft engine comes with a 2-speed semi-automatic transmission.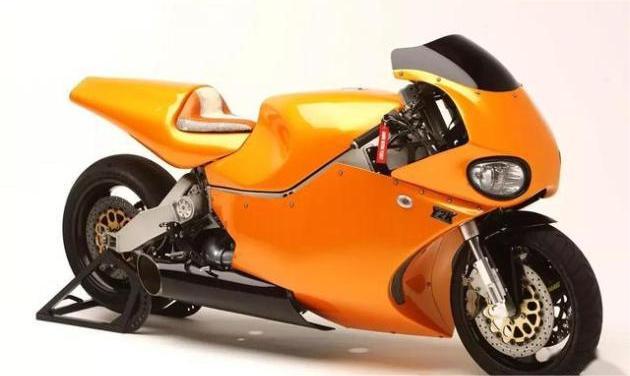 This locomotive can drive from 0-60 in 2.5 seconds.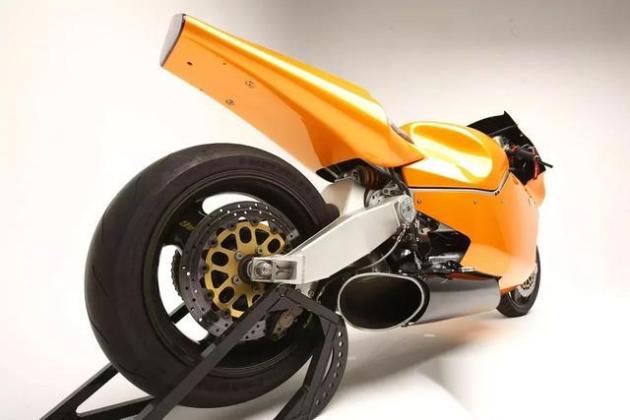 The MTT Turbo Superbike Y2K reaches a maximum power of 320 hp at 52,000 RPM.
2. Suzuki HAY Top speed: 248 mph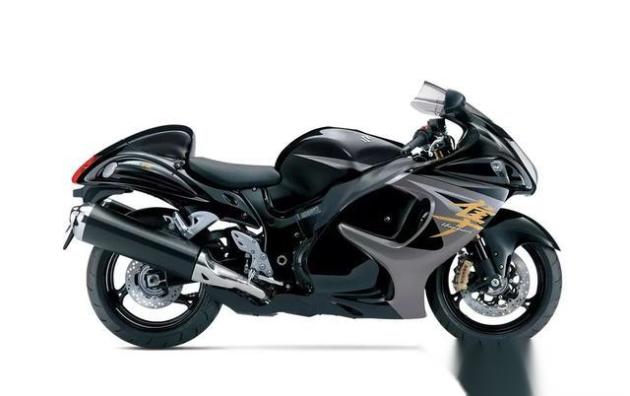 This is a four-cylinder, 1340 cc, short-stroke, DOHC, 16-valve engine that lives up to its hype.
The Suzuki dual throttle ensures optimum engine performance at all times. The motorcycle's settings can be adjusted for optimum performance through a combination of a ride-by-wire system and a Suzuki ride mode selector.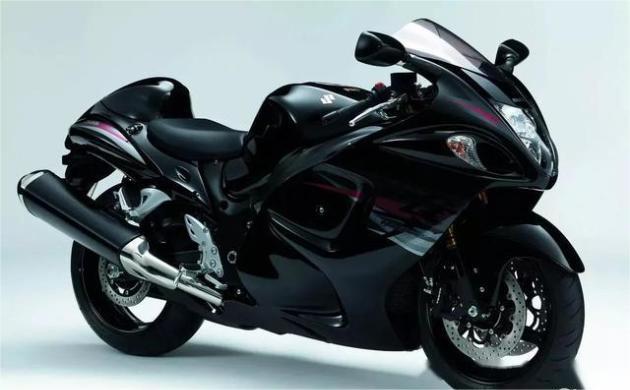 The Suzuki HAY hits 0-60 in 2.6 seconds and its clutch assist system (i.e. Suzuki Clutch Assist) helps reduce rear torque. It reached its maximum power of 197 HP at 6750 RPM.
1. Dodge Tomahawk Top speed: 350 mph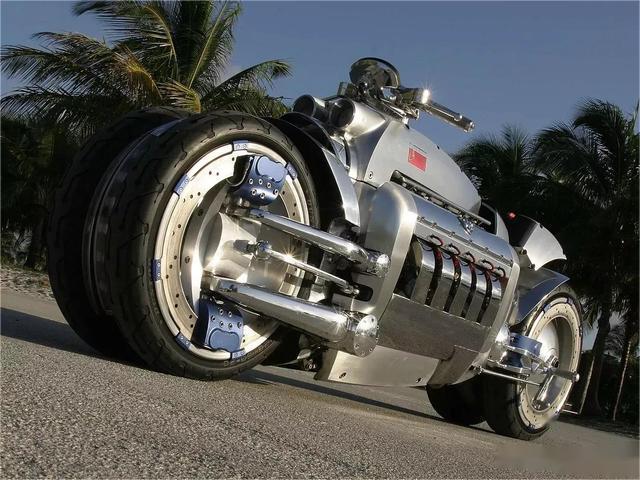 Even cars have a hard time keeping up with such raw speed. With an 8277cc 10-valve, four-stroke engine inside, this superbike is a dream. The Dodge Tomahawk has four wheels, each with its suspension. In addition, this is the same engine used in the Dodge Vi Snake (8.3 liter V10 Dodge Vi Snake SRT10).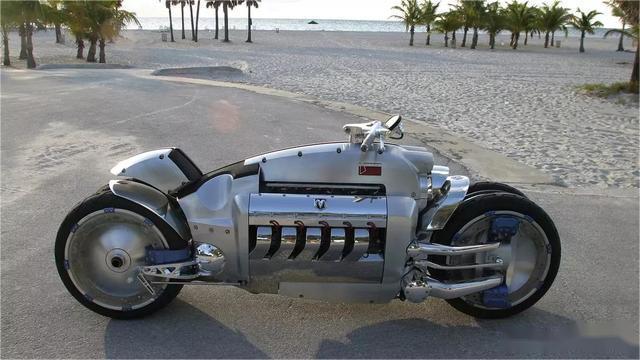 The transmission in this locomotive is a two-speed manual shift and uses a traditional sprocket and chain wheel system. Where the headlights should have been placed in the throttle intake, and the car has a cooling system behind the intake manifold.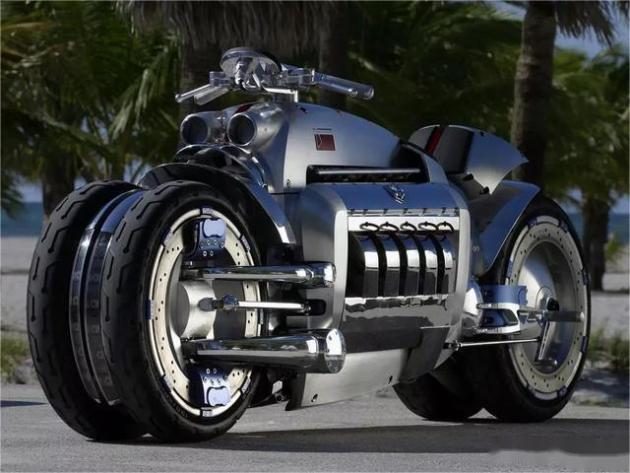 The Dodge Tomahawk has no competitors to date, but the bike is not certified for legal use in the United States due to its four wheels and several other reasons. It can be timed from 0-60 in between 1.75 - 2.5 seconds and reaches its maximum power of 500 HP at 5600 RPM.
This is the list of the 10 fastest motorcycles. These locomotives bring you excitement and thrill! Raw power in your hands makes amazing power! But, stay alert and protect yourself from harm! In this regard, it's better to be safe than sorry. Finally, please wear a helmet!